music
podcast
project
product management
engineering
project management
acquired
FirstAct was born in the Fall of 2019 as a service to connect local music acts in Montreal to undersold shows.
My partner on the First Act project is
Harrison Goldstein
a talent buyer for Webster Hall turned Data Scientist.
The 2020 COVID-19 pandemic made our original business model infeasible in the short term leading to us pivoting the project to become a podcast and newsletter.
If you're interested in stories about breaking into the music industry, then give a listen to the
First Act Podcast
.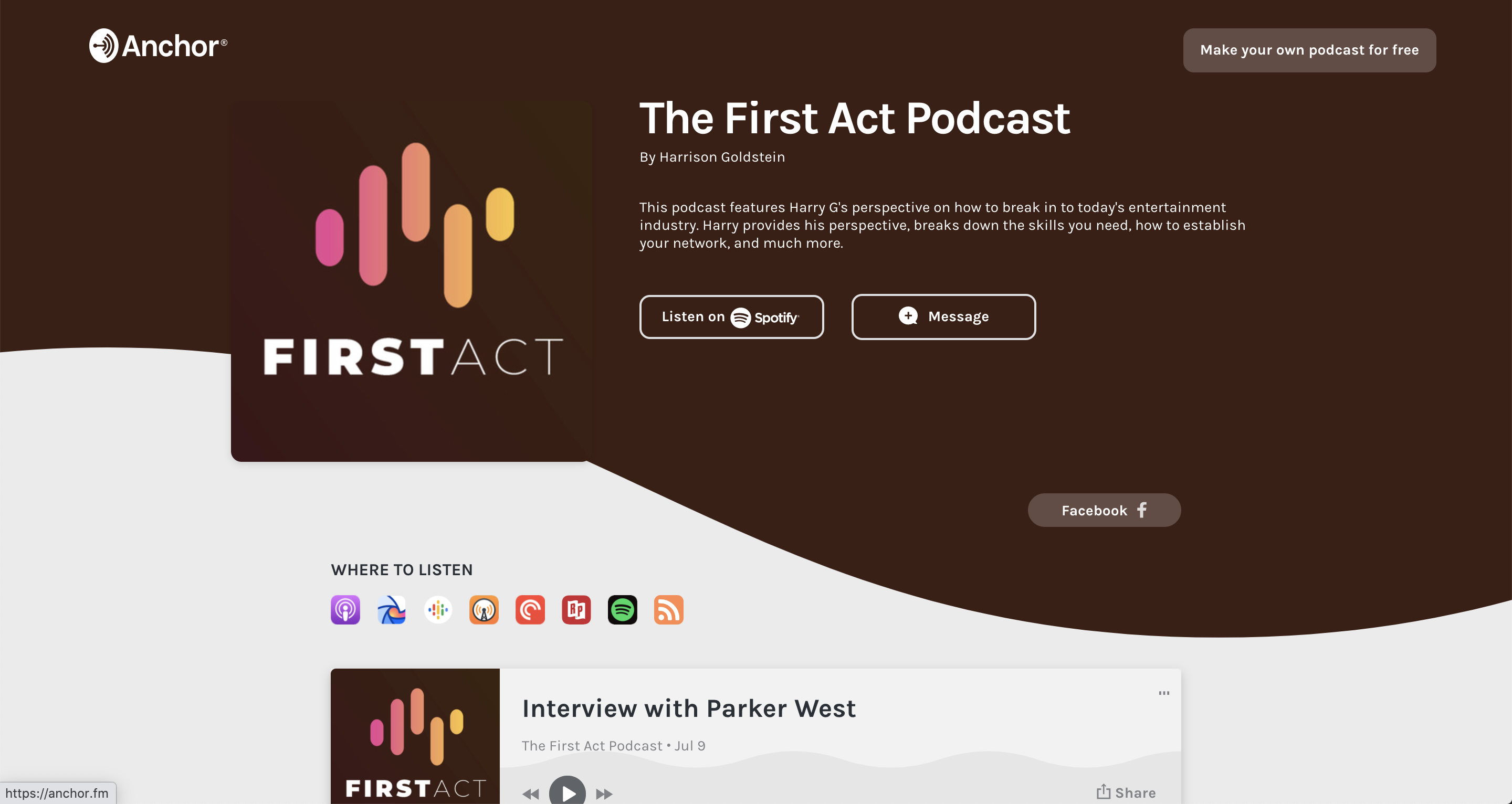 Our landing page and branding were designed by the fine folks over at
Design Joy
.
---
Thanks for reading 👋🏻
I'm also tweeting at
@AnthonyCastrio
and running a community for bootstrapped founders at
Indie Worldwide
where I make curated introductions between founders based on their revenue and goals.
See you there,
Anthony