Health Care Is Dumb
project
healthcare
product management
project management
managing people
marketing
no-code
data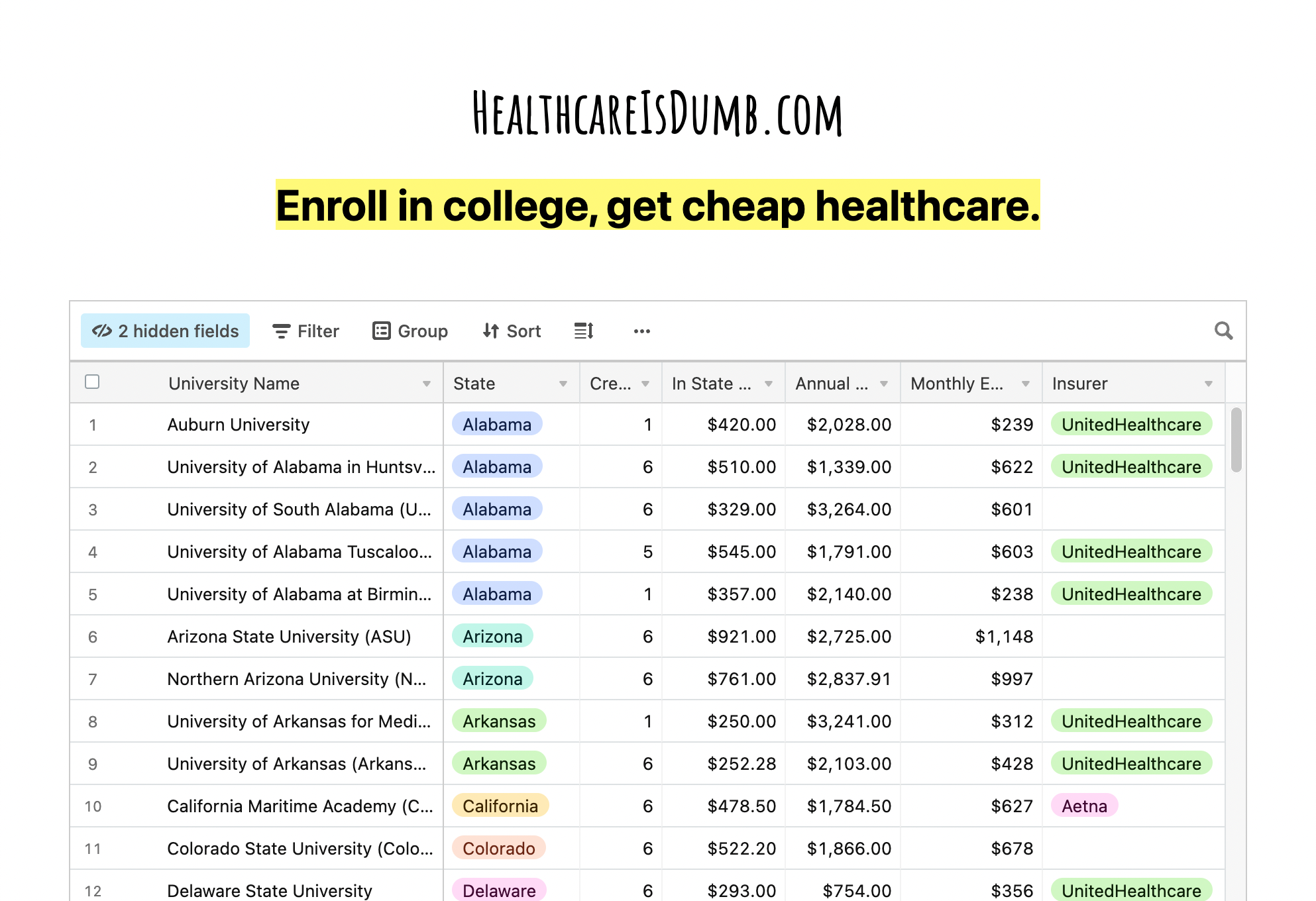 Enroll in college, get cheap healthcare.
Health insurance in the United States is expensive (duh). Healthcare through a university is less expensive. Using this website you can find insurance for less than $500 per month.
How to use this resource:
1. Find a local university near you in the database below. 2. Check how many credits you need and the equivalent monthly cost. 3. Enroll, get that cheap insurance.
This project was on the front page of Hacker News and generated a lot of discussion on Twitter including mentions in blog posts and newsletters.